Willowstreams is an ecologically significant 37-acre property with high quality native wetlands, meadow, and woodlands in Bryn Mawr, PA.
Our activities include ecologically responsible hay and wood production, Christmas tree plantings, beekeeping, a community garden, ecological restoration work, and collaborative trail projects.
The name Willowstreams refers to the weeping willows planted by Atwater Kent in the 1940s. Mr. Kent, a wealthy industrialist, hoped to convert the previously farmed flood plain and surrounding knolls into a large housing development. His plans stalled, and eventually, in 1947, Philip Sharples persuaded him to sell the land for a single family home that was constructed in 1948.
The next proprietor, Grace Wheeler, developed a strong interest in Darby Creek and the stewardship work being done by the Darby Creek Valley Association. An ecologically-minded person, she was concerned about the great extent to which development continued to encroach on wildlife habitats in the region. After much thought, Ms. Wheeler decided to place an irrevocable conservation easement on the property with the Natural Lands Trust. The purpose was to conserve the wetland ecosystems along Darby and Ithan creeks, and protect the landscape from real estate development in perpetuity. The easement process was completed February 2008 and Grace Wheeler died shortly afterwards.
Since then, Grace and Terry Cooke and Grace's siblings have assumed the role of the property's stewards. Working with an ecologist, William Ryan, they have begun to identify and preserve important plant communities. Eschewing herbicides for other equally effective invasive species removal strategies, Mr. Ryan has been documenting and restoring the overall health and ecological balance of Willowstreams' native wetlands and plant communities. With a BA in Environmental Science, an MS in Physical Geography, Mr. Ryan is currently completing aPh.D in Wildlife Ecology under the advisement of Dr. Douglas Tallamy at the University of Delaware.
Much of Willowstreams is floodplain and grasslands, with some upland forest. Ongoing reforestation of the stream corridor is underway, as is routine culling of the non-native invasive species (phragmities, crabapple trees, privet, oriental bittersweet vines, and multiflora roses) that threaten native plant communities.
The property is open to fishermen during fishing season (license required, no smoking allowed), for reserved ecological tours, and for scheduled educational purposes. A community-supported trail network is planned along the old Philadelphia and Delaware county railroad line near the southwest boundary of the property, and the construction of a "Willowstreams corridor" trail is actively underway. When completed the trail will connect Haverford Reserve to Ithan Park in Radnor Township.
With some ecological restoration completed, and infinitely more to be done, the property's managers engage volunteer help for the restoration of woodlands and grasslands. They also collaborate with nearby organizations, like the Haverford Reserve, and the Friends of Haverford trails in the planning and building of trails.
A number of activities, listed under the "Activities" section of this website, are in various states of development. If you're interested in any of these (fishing, hay production, a Christmas tree farm, beekeeping, visiting the property, and nature tours) - please feel free to reach out to Grace Cooke directly through the "Contact" page of the website.
Hunting - For reasons of safety, the property is not open to hunters. Hunting rights have been granted to a single bow hunter so as to responsibly manage over-browsing deer during hunting season.
Fishing - In-season fishing is permitted for fishermen with licenses acquired through the state. During fishing season, both Darby Creek and Ithan Creek are stocked by the Pennsylvania Game Commission.
Gardening - A communal garden is managed and maintained by Martha Sharples and Nancy Holm. Interested gardeners may contact Grace Cooke about working with them to plant, grow, and harvest strawberries and vegetables.
Beekeeping - A local beekeeper manages the property's apiary with organic methods and sells several hundred pounds of honey each year to individuals and companies.
Orchard – A small apple orchard is being revived. Organically grown produce is available in season.
Education – Educational programming on ecology and land management methods is available through William Ryan.
Nature Walks – Private tours highlighting the region's native plant species may be arranged. Monthly walking tours with William Ryan are in the planning phase.
Hay – The property produces hay each July. The hay is for sale through our harvester, Tom Brientnall.
Firewood – A limited supply of crabapple, black locust, maple and other firewood is available each fall. Request early, as the supply is unpredictable because wood comes from storm-downed trees or recently culled non-native invasive trees.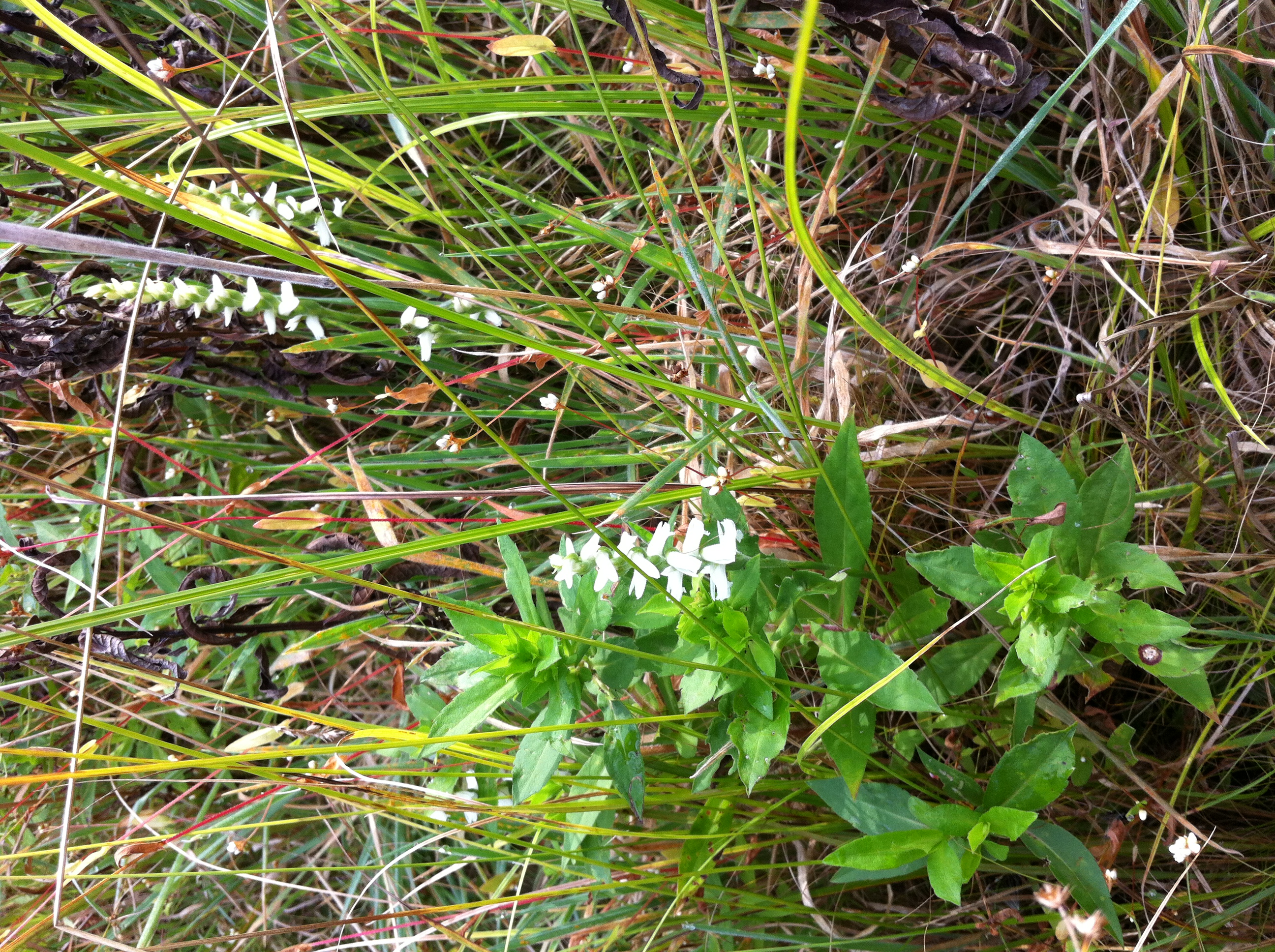 For more information, please email info@willowstreams.org